Project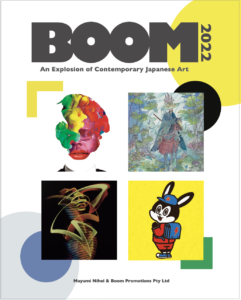 BOOM2022
An Explosion of Contemporary Japanese Art
BOOM2022 introductions 60 Japanese artists.
As its title suggests, BOOM2022 signals a groundswell, a new trend that creates a growing need in society. It is a means to lift the world from its current depression.
In 2022 we focus directly on a sphere of the Japanese art world that is currently gaining attention around the world. The artists in this volume have been uniquely divided into four individual genres defined as POP, COOL, FINE, and TRADITIONAL.
It is impossible for this volume to showcase all aspects of Japanese art. However, the four genres detailed above best represent the current international trends and herald a new boom in Japanese art. We have chosen to place our focus on this cohort of promising artists who will surely play an active role in the future of Japanese art.
Now on sale Amazon
"Feline Fantasy"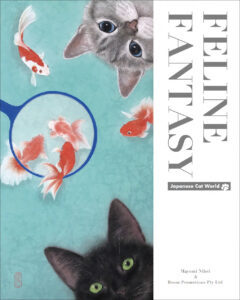 Introducing 31 artists depicting the theme of 'cats' in their work. We are proud to introduce not only the artists themselves, but a collection of more than 200 of their works. The media in which they realise their works span oils, watercolours, acrylics, woodblock prints, computer graphics, sculpture and even include original merchandise depicting their individual cat designs. This edition of "FELINE FANTASY" contains artworks that will appeal not only the cat lovers among us, but anyone who loves great art. Feline Fantasy is currently available for sale though Amazon.