Now On Sale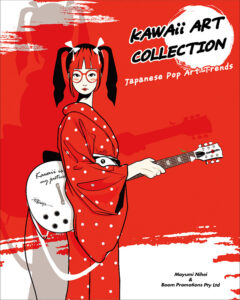 KAWAii ART COLLECTION introduces 55 Japanese artists currently active in the art sphere.
As we enter the 21st Century the Japanese concept of kawaii has become world renowned.
But exactly what does kawaii mean?
When required, the default English translation of the Japanese word kawaii is "cute", or perhaps the words "pretty" and "sweet" also spring to mind. However, the term kawaii, which has gained worldwide recognition, is not limited to these meanings. Does kawaii denote loveliness beyond the simple term "cute"? Or is it an indescribable quality closely related to one's own individual taste?  Kawaii is all these things and more. Each of us has our own definition of kawaii, and we use the term in our own particular way.
It may be said that the concept of kawaii is an energy source that diversifies the world in which we live. At this stage, the depth of meaning that kawaii holds seems to be endless.
The artists featured in this publication have begun to gain much wider recognition outside Japan and the future looks bright for kawaii art. It's exciting to see how far kawaii art will advance around the world!
Now on Sale Amazon
BOOM2022
An Explosion of Contemporary Japanese Art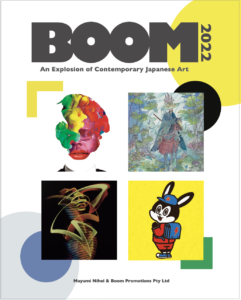 BOOM2022 introductions 60 Japanese artists.
As its title suggests, BOOM2022 signals a groundswell, a new trend that creates a growing need in society. It is a means to lift the world from its current depression.
In 2022 we focus directly on a sphere of the Japanese art world that is currently gaining attention around the world. The artists in this volume have been uniquely divided into four individual genres defined as POP, COOL, FINE, and TRADITIONAL.
It is impossible for this volume to showcase all aspects of Japanese art. However, the four genres detailed above best represent the current international trends and herald a new boom in Japanese art. We have chosen to place our focus on this cohort of promising artists who will surely play an active role in the future of Japanese art.
Now on sale Amazon
FELINE FANTASY
Japanese Cat World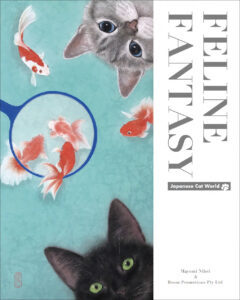 https://www.amazon.com/dp/B09BY3WHNC
Introducing 31 artists depicting the theme of 'cats' in their work. We are proud to introduce not only the artists themselves, but a collection of more than 200 of their works. The media in which they realise their works span oils, watercolours, acrylics, woodblock prints, computer graphics, sculpture and even include original merchandise depicting their individual cat designs. This edition of "FELINE FANTASY" contains artworks that will appeal not only the cat lovers among us, but anyone who loves great art. Feline Fantasy is currently available for sale though Amazon.
"EXPRESSION"
New era of  Japanese Visual Artists.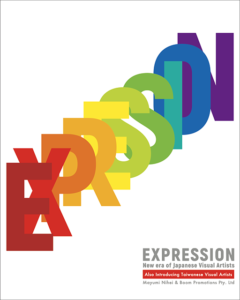 EXPRESSION introduces 57 Japanese & 1 Korean artists currently active in the art sphere, each of different ages and backgrounds, and each working in a variety of media. Included in our collection of more than 300 individual works, we are also especially pleased to introduce five Taiwanese artists, known for their Japanophilia.
The works presented by these artists cover a diverse range of themes, materials and forms of expression. They may appear randomly grouped at first glance, but through their individuality, these artists have been carefully gathered for their ability to showcase the great breadth of contemporary Japanese art. We have no doubt that our readers will enjoy perusing the work of these many talented artists.
We sincerely hope that through their art and their artist statements, you will feel the true meaning of expression. Our first and greatest prerogative is to spark interest in each of these artists.
In 2020, whilst still in the midst of the Corona-virus pandemic, we anxiously await the chance for you to see the work of these artists in person at an exhibition somewhere in the near future.
Now on Sale
https://www.amazon.com/dp/B093CHKZ2Z
Me & Art
Japanese Pop & Modern Art 2017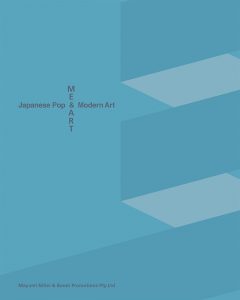 The title of this book is "Me and Art". But what does that actually mean? As it suggests, this book features art pieces that personally represent each of the artists introduced.
The styles of the artists featured here are unique and varied. There are countless artists in Japan who deserve the opportunity to be showcased to the world. If the artists featured in this book provide just a taste of the new-wave of art flooding Japan, then that is an honour in itself.The phrase "Me and Art" is, at the very least, a point of view from these artists. For them, this is their individual expression of art. For them, this is "MY ART".
Distribution: Online through...Amazon Us, Amazon UK, Amazon Euro, Amazon JP
"POP JAPAN" Contemporary Visual Art –The Character Edition 2014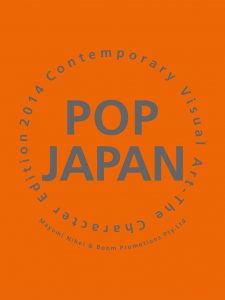 POP JAPAN Contemporary Visual Art-The Character Edition 2014 (159 P)
Introducing 25 Japanese Visual artists & their 190 works.
Distribution: Online through...Amazon Us, Amazon UK, Amazon Euro, Create Space.com
"POP ART JAPAN" Contemporary Visual Art The Character Edition 2015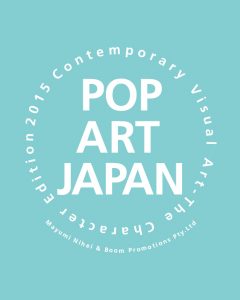 POP ART JAPANContemporary Visual Art-The Character Edition 2015
POP ART JAPAN is an introduction to 21 contemporary Japanese artists and a comprehensive catalogue their respective works. Altogether this volume introduces a total of 168 individual artworks depicting a variety of human, animal and character subjects. Each of the artists featured in this volume is a Japanese national currently residing and working in Japan, be they illustrators, graphic artists or other art-makers. Although based predominantly in Japan, a great number of the featured artists have previously exhibited on an international level, in solo and group exhibitions at a number of locations across America, Europe and Oceania.
The artists in this book, the second in the series, offers highly skilled works consummate to the international stage.
●Artists : Shigeru Eguchi / Yuppei Sakanozaki / Kuromi / Natsuki Wada / Jiraiya / Seri / Gataro / mofuwa / Makiko Yamaguchi / Noriwo Nakajima / Kyo / Shoko Saida / Moriuo / Shiro Osamu / Kie Matsumoto / tsubamegraphics / Seiichi Ikawa / Koichi Kawamura / ayato / Tamiko Tominaga / Hideki Koh
Distribution: Online through...Amazon com, Amazon UK, Amazon Euro, Create Space.com
 "Boom" An Explosion of Contemporary Japanese Art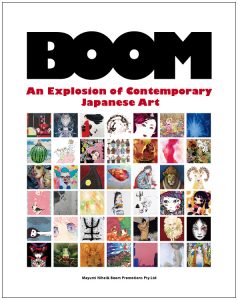 Introducing 42 artists currently working in Japan
Distribution: Online through ...Amazon com, Amazon UK, Amazon Euro, CreateSpace.com
Recently the keyword "Cool Japan" has become part of the international vernacular. fashion, art, animation, cuisine, architecture; these and many more aspects of Japanese culture, which are taken for granted by the Japanese people themselves, are being embraced overseas as unique and attractive. There is no doubt that the culture of a generation has a direct effect on the arts, and is some cases can give birth to brand new art forms. The artists introduced by BOOM are all Japanese nationals currently working in Japan. Their ages and modes of expression vary greatly. They have no reoccurring themes or genre. But each artist pursues a new method of expression and their work is continually evolving. They are quintessential "artists of the here and now" Through the artworks presented, BOOM invite you to experience the inherited traditions of Japan combined with the "je ne sais quoi" that is part of the very DNA of these Japanese artists. We sincerely hope that this book, spotlighting these "artists of the here and now", will bring alive the "breath of generations" in their art and spark your interest.